Ever had the desire to see one of the ocean's apex predators? Or maybe you want to do a little more on your African Safari?
How about come and see the beautiful and mighty Great White Shark, up close and personal!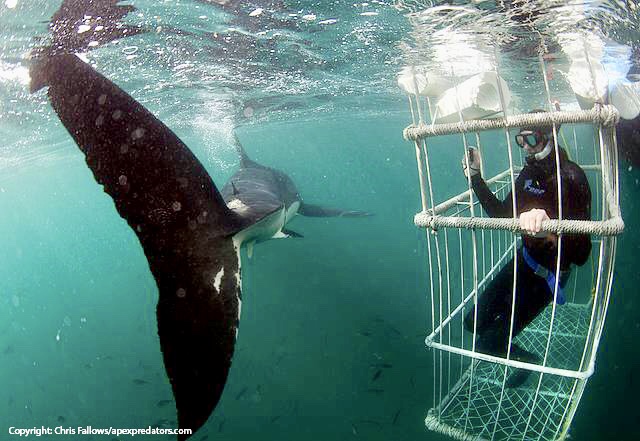 Apex Shark Expeditions specializes in Great White Sharks in South Africa
This is the place to come for a wild and educational experience.
Located in False Bay, Apex Shark Expeditions are unique, set apart from other shark diving operations by offering the smallest group size of any other operators in South Africa, by 50%!
You will receive a much better educational experience, as guides will interact with you as an individual.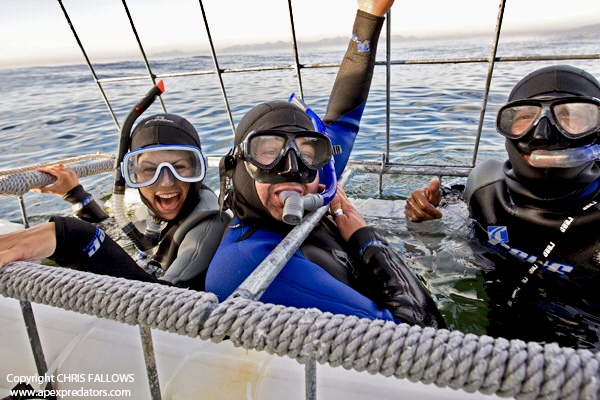 Compared to other operations, you receive more time and fewer guests in the cage on average per person.
Apex provides lots of space for the photography of sharks from a specially designed vessel that offers both high and low photographic options.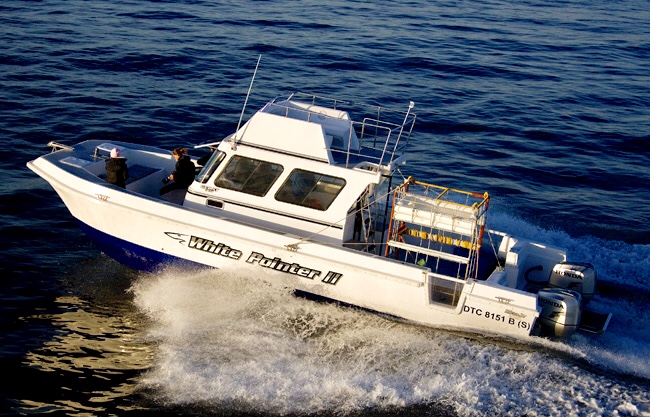 There is plenty of flexibility for spending time looking for the amazing marine wildlife!
Toro River Lodges and Guatemalan Billfishing Adventures have teamed up with this amazing operation. And with 20 years of operating experience, Apex has an unparalleled understanding of the ocean environment in False Bay, which is crucial in finding the sharks.
With a crew trained to provide an educated experience, you will leave as ambassadors for sharks worldwide!
Depending on the season, Apex's location, coupled with the Captain's ability, will take you directly right to the predation action!
Here you will experience cage diving and predatory breaching ( subject to season) with Great White Sharks, all in one trip.
Using a hands-on approach, Apex has been delivering spectacular Great White Shark cage diving with a 100% safety record, with absolutely zero cage incidents since the start of the operation.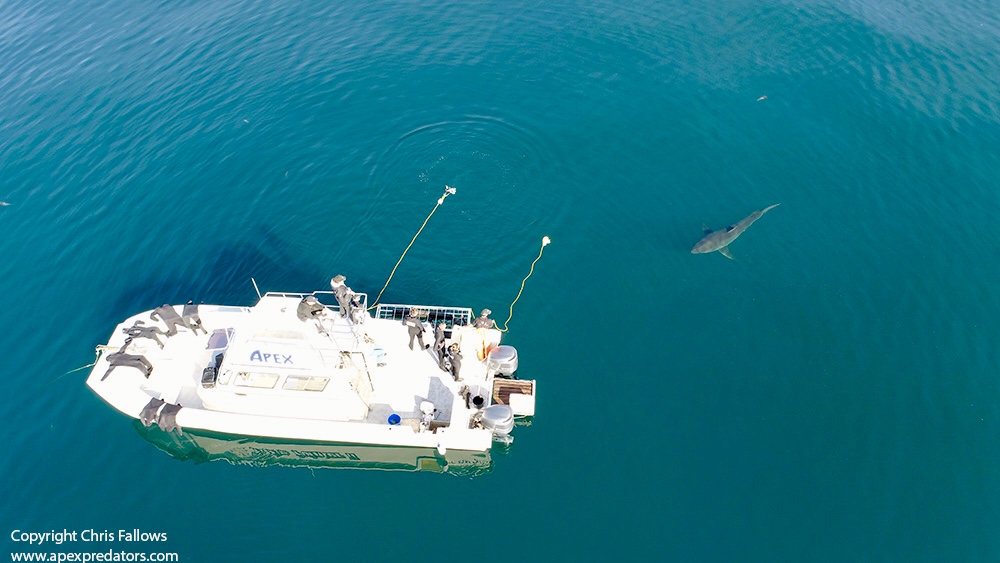 Apex Shark Expedition has now been the winner of TripAdvisor Certificate of Excellence six years in a row. And also notably, the first choice great white shark tour operator for famous documentary makers around the world such as BBC, Discovery Channel and National Geographic!
This is where you want to come to get close to the sharks while maintaining respect.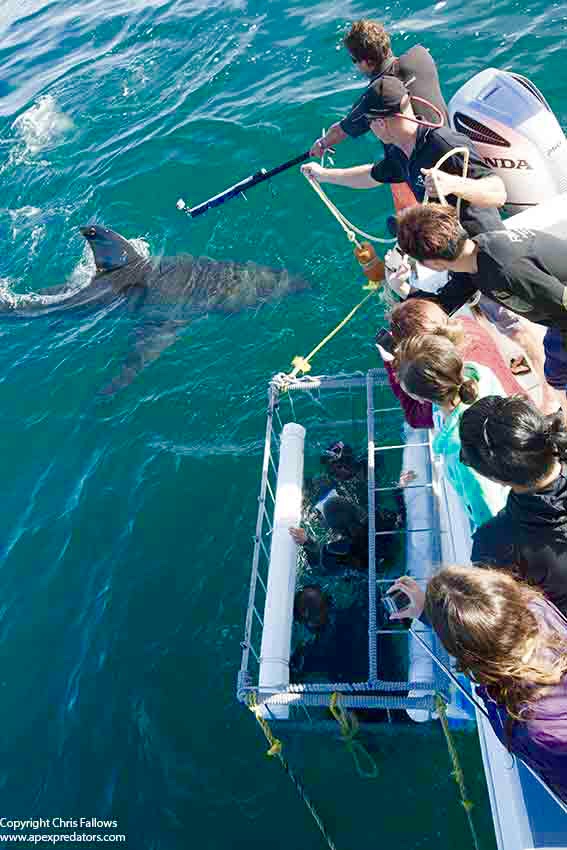 South Africa offers many kinds of diversity, from the amazing wildlife on safari, to a different kind of wildlife in the surrounding ocean! Two unforgettable, once in a lifetime experiences, all to be had in the beautiful country of South Africa!