Toro River Lodges - African Dream Safari!
Get up close and personal with the Big 5 animals of Southern Africa, with an abundance of other amazing wildlife, and its incredible scenery, flora, and fauna.
This unforgettable African Dream Safari destination is located in the wilds of the Kruger area of South Africa, where we cater to the needs of every safari adventurer.
Nestled between "The Greater Makalali Private Game Reserve" and "Pidwa Private Game Reserve" of the South African Lowveld, this special and remote location provides the opportunity for you to tailor–make your very own Safari. With our standard package and "add–on" extras, you can make your experience the one of your dreams.
Our speciality is catering for private and family groups, in the most spectacular and intimate of settings. Our lodges are located on the banks of the Makhutswi River, where we share our area with the hippo and crocodile residents, as well as the frequent "Big Five" visitors wondering through to the water hole.
Unlike other places, your game viewing experience is not confined to main roads, as our guides are able to navigate through dense bush following our trackers in the front, leading you to sights otherwise unseen. With the number of vehicles limited on each property and strict criteria governing sightings, guests are able to spend extended periods of time watching wildlife in its natural habitat. Your morning and late afternoon drives, or guided bush walks, all take advantage of prime viewing and game movement hours, giving you the very best of Safari experiences.
Rates average about $600 per person per day, with groups of 4-8 being ideally catered to.
From our "Exclusive–Use" to Five Star Safari Lodges, these unforgettable destinations are located in the wild areas of acclaimed Nature Reserves, including the famous Sabi Sands Private Game Reserve, in South Africa, to mention some.
Awake at sunrise after a peaceful night's sleep, and enjoy hot coffee and a light breakfast before you head into the Bush with your expert Field Guide and Tracker to explore a world of wildlife that only an African Safari can provide.
We arrange your full vacation while in Africa with Toro Safari Lodges as your primary destination.
But, there's more! We can adjust to any need that you might express. Not only Safari and a variety of service levels, we also offer excursions to local attractions. Take a look at our vacation packages and tailor-make your desires with our Enquiry button where your travel expert is waiting for you.
Live the African Dream with us.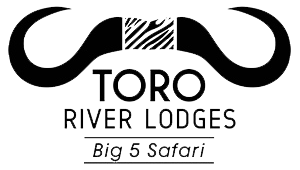 DEAR GUEST,
We will tailor-make your Safari with a proposed plan for the trip of a lifetime.  Our Travel Expert Booking Team is on hand to assist you with your booking enquiry.  
We pride ourselves with our customer service, we handle all our bookings personally, thereby ensuring the most efficient of service and competitive of prices.
We are here to help you make the most of your Safari experience and are only too happy to do whatever we can in catering to your personal requests to tailor-make your travel.
Many people coming all the way to Africa, wish to get the most out of their once–in–a–lifetime trip, let us welcome you to an African Safari with every activity being chosen carefully to get the most out of the Wildlife experience.
In order for us to put a quote together with a Suggested Travel Itinerary, please take the time to fill in what you are looking for and complete the relevant fields.  
Click ENQUIRY HERE
Looking for discounts and special offers
Click JOIN US
Already a member? — Please click LOGIN
YOUR TORO TRAVEL TEAM!
TORO RIVER LODGES, Big 5
 Exclusive-Use Safari Lodge
Greater 'Makalali' Private Game Reserve
07:00 AM – 22.00 PM
Monday – Sunday
p: USA +1(512) 535-1751
m: +502 5708-7423
p: +27 60310 8073
m: +27 71 103 0030
Email: reservations@tororiverlodges.com
The perfect African Safari !! Personal attention way beyond the call of duty !! The bungalows were sumptuous with a great fireplace. The food was typical and delicious, cooked fresh every night over a wood fire in the 'boma'. Every breakfast was spent witnessing big game going by the lodge, including giraffes and elephants. We went on Safari drives or walks twice a day, and I got to see all the Big Five. During my first outing, we witnessed a lion kill. My Zulu guide even showed me how to track the abundant wildlife. I made a lot of friends, locals, and neighbors, and acquired a great insight into the life and management of a game preserve in Africa. Brad and Cindy Philipps are the perfect hosts, as they treat you as a family. I fully and unconditionally recommend Toro River Lodges for an unforgettable African Safari.
This is truly a sensational destination. Toro River Lodge manages to blend a rustic in the bush feeling with absolute luxury. Up early for coffee meant watching the sun rise over the river from a deck that seems to float around giant fig trees with hippo honking no more than a few meters away. Game drives are conducted by people that seem to read a dirt patch like normal people read the newspaper. Frequent sightings of the small stuff like dainty steenbuck, impala and bushbuck keep us busy between unbelievable close encounters with members of the BIG FIVE. We then relax through the day next to the rim flow pool that makes it feel as if you are swimming with the resident hippo. Then its back in the vehicle off for the evening drive and sun-downers in the bush followed by snacks and dinner around the fire, great stories of the days adventure. As you drift off to sleep you may just feel that tomorrow cant get any better - until it does!
Our visit to Toro River Lodge was a super special family experience. The rooms were luxurious and private, the communal spaces comfortable and relaxed and the staff extremely knowledgeable about the area, animals, and environment. The whole family thoroughly enjoyed the early morning and sunset game drives as well as relaxing during the day on our private verandas or at the pool or on the main deck overlooking the dam where animals could often be seen coming to drink. Lying in bed at night listening to all the animal calls was such a magical way to end the day… We will definitely be back!!!